"I make artwork in a lowbrow, illustrative style. I gather inspiration from many things including modern art such as skateboard graphics, and the environments I have grown up in including the ocean and the desert. With my illustrations, I try to create little worlds that I'd like to live in or explore. The characters sometimes represent people in my life, but mostly they are random dudes, dudettes, and animals that are just having a good time and being amused by the simple things in life!"
– Carson Smith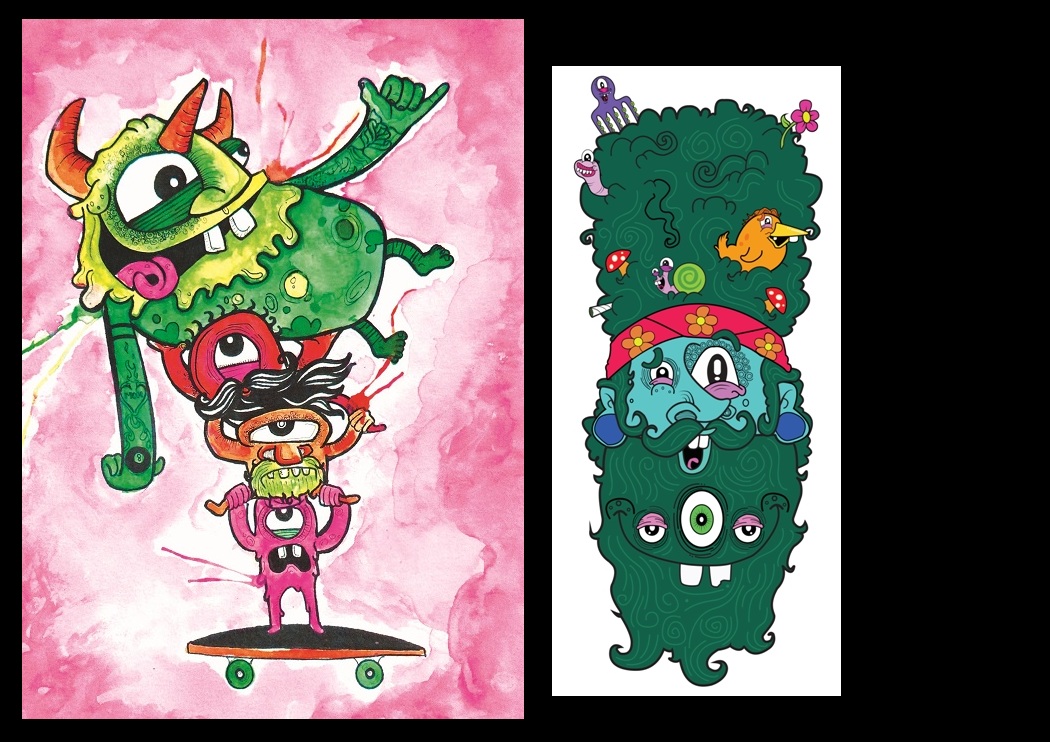 Carson is one of my all-time favorites. Once again, I met Carson at Phoenix's First Friday festivities. If you're starting to get the impression that Phoenix is a burgeoning hotbed of independent art, well, you're pretty spot on the mark with that assessment.
Carson is a ton of fun. The highly saturated, colorfully whimsical characters will make you stop, look twice, and chuckle to yourself. Carson's art makes people happy, and that is a damned admirable trait these days. Carson, the human, is a lot like his animated canvases; mellow, humble, and just the genuinely nicest kid you'll ever have the pleasure to meet. I never walk away from the guy with a frown on my face; every time I see him, I end up having the time of my life.
Carson's definitely going places. He can chalk up a recent artist profile in Concrete Wave Magazine, and his first show at The Sk8 Haus in Surprise, Arizona as most recent accomplishments, along with launching his own board brand, Taffy, which you can read all about here. The future looks bright, just like his illustrations. I can't wait to see what the future has in store for him.
– Bud Stratford, Executive Director, Everything Skateboarding