"After Hido lost the love of his life, Maria, in a riot in Peru, he decided to buy a black market Russian nuclear submarine funded by cyber-crimes. In his own mind, he is the patron saint of whales and must protect all the endangered creatures from becoming extinct.
After sinking whaling ships from Norway to Japan, the Maritime Commission and the superpowers of the world's navies start their cat and mouse game with Hido. Will Hido be sunk or captured? Can he make it past the arms dealers and Somali pirates? Will his future hacks into the banking system to fund his eco-terrorism succeed, or will he be put in a cell and executed?"
If you don't know, well, you need to know: Nate Sherwood is an underrated skateboarding legend. Best known as "The Pressure Flip King", he had a lengthy pro career (and a cult following) before becoming the current owner of Eduskate Skate Shop in Cedar Rapids, Iowa. He is also a ridiculously funny bloke; I called him up last week to talk shop, and spent about fifty nine point nine minutes of the hour I spent on the phone with the dude sprawled out on my back, on my floor, laughing about three quarters of my ass off. My belly was aching by the time I forced myself to hang up the phone. Nate is straight hysterics, all the time. Basically, he's the best.
Here's a couple video clips to get you caught up on who Nate is, and what he's all about. Note the flippery genius. That's pretty much what Nate is known for, kiddies:
Nate Sherwood's Greatest Flips for Hellaclips:
Nate Sherwood Interview on The Ride Channel:
Nate and I are Facebook friends, and his new novella popped up on my news feed sometime last month. It was only ten bucks… thirteen with shipping… so I figured I'd pay Nate some props, plunk down some duckets, and buy one, if for no other reason than to satiate my own curiosity. Skaters supporting skaters, right? Isn't that what it's all about…? Besides, Nate wrote it. So it was probably gonna be a pretty spiffy read, just by default.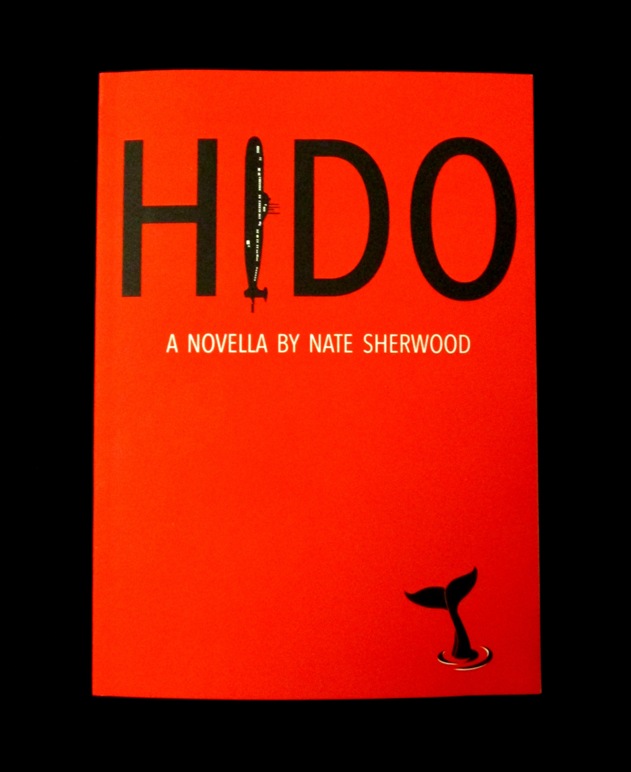 I definitely was not disappointed. Nate can really craft a carefully concocted a story. Interestingly, the whole story is only 79 pages, and can probably be digested by an intermediate-skilled reader in less than two hours. It is also well-produced and well-packaged, with quality paper and a colorful, yet handsome, cover drawn by Nate's sweetheart and better half, Lindsey.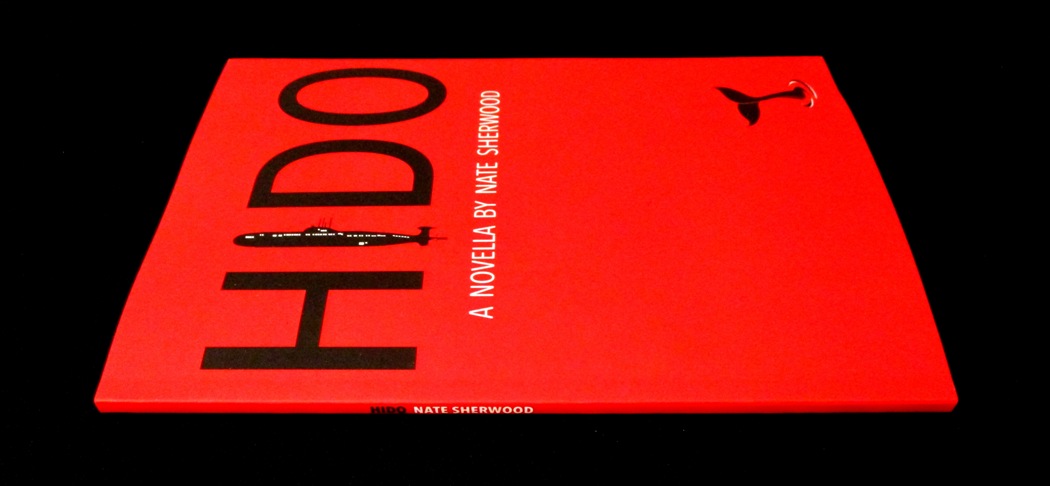 The other notable tidbit about this short story, is that it somehow ends up being about ¼ hyper-violent action-adventure, ¼ golden comedy, ¼ enviro-drama, and ¼ psychological thriller… an odd combination that you don't see every day, but works pretty damn well for Nate. It definitely keeps the story interesting, while keeping you strapped tight to an emotional roller-coaster ride.
The Doctor's action prompted all of his men to pull out their weapons and follow his lead, training their weapons at Hido, with one enthusiastic gentleman rocking a belt-fed PKM machine gun.
Hido, in as calm of a tone a he could muster, asked the PKM-wielding goon, "Where did you hide that fucking thing?"
"Under my cape", the goon said flatly.
"Of course you did", Hido offered before muttering, "Fucking queers…" under his breath.
"Note to self", Hido thought, "watch out for Russian dudes in capes, because they might be hiding a fucking belt-fed machine gun…"
Of course, the whole thing is pure fiction. Outlandishly so. It has no roots whatsoever in any sort of sensible or relatable reality… but that's exactly what makes it so massively entertaining. Take it from me, click the link here, and buy one for your own damn self.